Reviews & Testimonials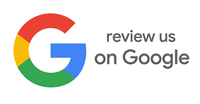 Gordon Springs Corporate Venue
Average rating:
9 reviews
The Knot Review by Frank T.
Dec 23, 2022
This place is amazing
City & State:
Purcellville, VA
This place is amazing! I had the privilege of working an event with a vendor and was so impressed with the beautiful views from the venue with retractable doors that overlook the large flagstone patio with stunning and peaceful views surrounding the barn venue. The barn itself has an interior large enough to accommodate a large party as well as intimate enough for a smaller gathering. Very impressed with this property!
The Knot Review by Amanda O.
Dec 21, 2022
I Love This Venue, Definitely Recommend
City & State:
Purcellville, VA
I love this venue! The privacy, views, versatility of events, and proximity to the city make it stand out from others. I've been to a wedding, Ladies Lunch, and this season's Holiday Open House at this venue! Even on the wedding day the ceremony was scheduled to be outdoors, but it stormed and the team quickly pivoted without hiccup organizing a beautiful ceremony in the barn that also served as the reception space. We partied into the night. I definitely recommend!!
The Knot Review by Rose M.
Dec 19, 2022
Absolutely Stunning
City & State:
Purcellville, VA
This beautiful venue tucked away in the hills of the Northern Virginia wine country is worth a 5 star review! I was immediately drawn to the beauty of the views, landscaping and interior of the venue. I have been to other "rustic settings" where events in the area were held, but Gordon Springs certainly stands out with not only the views, but the flagstone patio overlooking it's beauty, and that gorgeous chandelier in the barn! At night, the grounds have such beautiful lighting that it takes on a whole new ambiance! Absolutely stunning!
The Knot Review By Susan N.
Dec 15, 2022
Gordon Springs Is Where You Want To Be
City & State:
Purcellville, VA
I attended an event at Gordon Springs & was so impressed by the beautiful venue, landscaping & incredibly views surrounding the venue. If you are looking to hold an event from a wedding to a family event with unforgettable memories, Gordon Springs is where you want to be! Treat yourself & your guests to a beautiful experience!
Facebook Review by The Polished Foxx
Sep 15, 2022
A Gem You Just Have To See
City & State:
Leesburg, VA
The folks on site are extremely welcoming and insightful of the property. On site lodging, amazing audio visual and lighting capabilities, rolling views. . . a gem you just have to see.
Jun 28, 2022
Beautiful and tranquil
City & State:
Washington, DC
Beautiful and tranquil.
Google Review by Miriam L.
May 20, 2022
Top-Notch
City & State:
Leesburg, VA
Wow! What an incredible new venue in Loudoun Country. The views, the facilities, and the amenities are all top-notch. This place will be filled before long so wedding couples need to book this fast. The reception facility has so many modern touches for sound and lighting and the space is quite larger than it appears when you drive up. The views and pond surrounding the property is picturesque and so calm. There are also two amazing living/sleep quarters for overnight stays. I loved it there. I didn't want to leave.
Google Review by Patrick G.
Dec 1, 2021
Gorgeous Event Venue
City & State:
Fredericksburg, VA
Gorgeous event venue with breathtaking views and features. You'll have to set up a tour to truly appreciate it.
Facebook Review by Mindy L.
Oct 19, 2021
Nothing But Amazing
City & State:
Halethorpe, MD
I am a photographer I had the opportunity to be able to shoot the 1st wedding there. The grounds are nothing but amazing. I would have never of thought it was the 1st wedding that day being held. Staff was very accommodating & extremely friendly. The house to get ready is AMAZING! Its like a little maze so many picture opportunities just in the house itself. However it did that rain that day so I was hoping to get more pics with it being the 1st day off shooting at this venue but that was not their fault just mother nature. I highly recommend this venue cant wait to come back without the rain! This venue is definite must see in person!